1/7
The Sebel Auckland Viaduct Harbour
2/7
The Sebel Auckland Viaduct Harbour
3/7
The Sebel Auckland Viaduct Harbour
4/7
The Sebel Auckland Viaduct Harbour
5/7
The Sebel Auckland Viaduct Harbour - Studio Marina View
6/7
The Sebel Auckland Viaduct Harbour - Marina View One Bedroom
7/7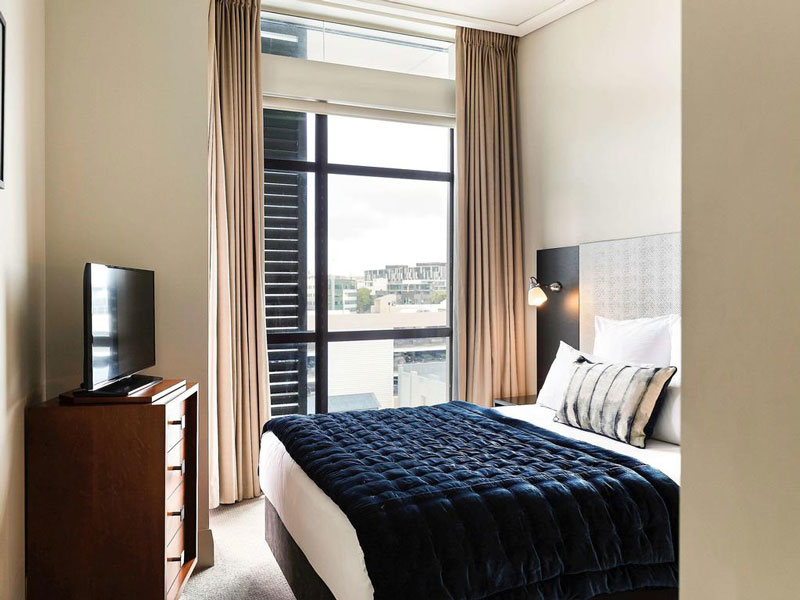 The Sebel Auckland Viaduct Harbour - Marina View One Bedroom
The Sebel Auckland Viaduct Harbour
Priced at USD
$364
avg/ night incl all taxes
Price is based on peak season rates. Contact us for low season pricing and specials.
INTRODUCTION
Located at the water's edge in Auckland's famous harbour, The Sebel Auckland Viaduct Harbour is perfectly positioned between the city's finest bars, restaurants and cafes.
Combining the services of a top hotel with the freedom of self-contained facilities, guests can enjoy spacious rooms with their own kitchenettes, views of the harbour and activities like jet boating, fishing or whale or dolphin watching.
.
THE SEBEL AUCKLAND VIADUCT HARBOUR LOCATION
The Sebel Auckland Viaduct Harbour
Start planning your tailor-made vacation in Australia, Fiji and New Zealand by contacting our South Pacific specialists
Call 1 855 465 1030
Monday - Friday: 8am - 5pm PST Saturday: 8am - 4:30pm PST Sunday: CLOSED
Send an email sales@southpacificbydesign.com