1/13
The Rees Apartment Hotel
2/13
The Rees Apartment Hotel
3/13
The Rees Apartment Hotel
4/13
The Rees Apartment Hotel
5/13
The Rees Apartment Hotel
6/13
The Rees Apartment Hotel - One Bedroom Apartment
7/13
The Rees Apartment Hotel - One Bedroom Apartment
8/13
The Rees Apartment Hotel - Executive Apartment
9/13
The Rees Apartment Hotel - Executive Apartment
10/13
The Rees Apartment Hotel - Residences Villa
11/13
The Rees Apartment Hotel - Residences Villa
12/13
The Rees Apartment Hotel - Residences Villa
13/13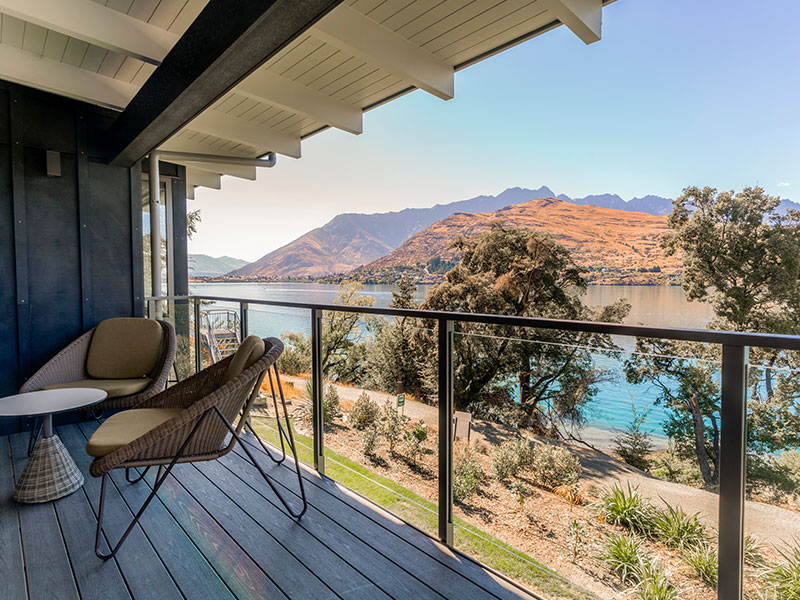 The Rees Apartment Hotel - Residences Villa
Priced at USD
$393
avg/ night incl all taxes
Price is based on peak season rates. Contact us for low season pricing and specials.
INTRODUCTION
Showcasing breathtaking views of the mountains and Lake Wakatipu, The Rees Apartment Hotel is a sophisticated escape just a short walk from Queenstown's centre.
Home to a total of 60 hotel rooms, 90 apartments and five lakeside residences, the luxurious property is rounded out by a library of rare books and art, private beach and wharf access to jet boats and water taxi services.
Of course, a complimentary shuttle to and from Queenstown is also included, so you can spend each day doing something a little different, then return to the same quiet and relaxing room to sleep.
THE REES APARTMENT HOTEL LOCATION
Start planning your tailor-made vacation in Australia, Fiji and New Zealand by contacting our South Pacific specialists
Call 1 855 465 1030
Monday - Friday: 8am - 5pm PST Saturday: 8am - 4:30pm PST Sunday: CLOSED
Send an email sales@southpacificbydesign.com