1/6
Gambaro Hotel Brisbane
2/6
Gambaro Hotel Brisbane
3/6
Gambaro Hotel Brisbane
4/6
Gambaro Hotel Brisbane - Deluxe Balcony King Bedroom
5/6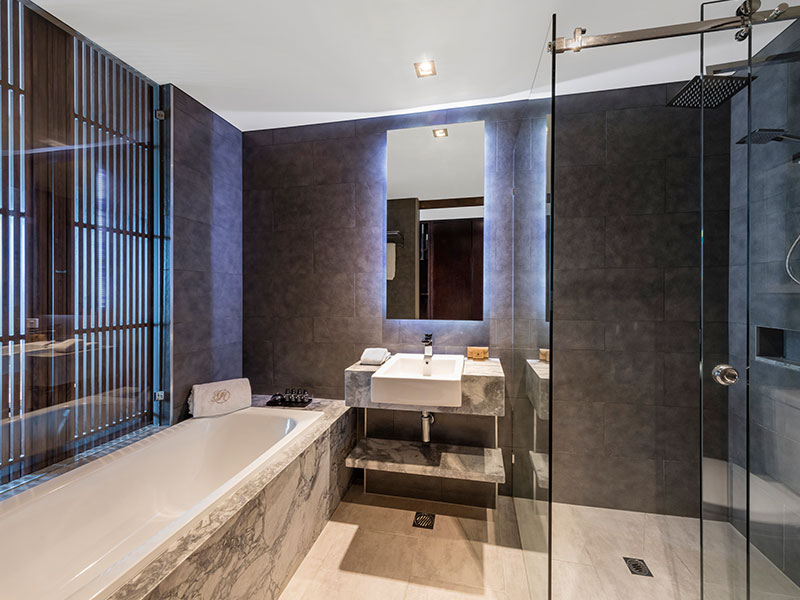 Gambaro Hotel Brisbane - Deluxe Balcony King Bathroom
6/6
Gambaro Hotel Brisbane - Deluxe Balcony King Bedroom
Priced at USD
$177
avg/ night incl all taxes
Price is an indication based on peak season rates.
Contact us for low season pricing and specials.
INTRODUCTION
Since opening in late May 2014, the Gambaro Hotel Brisbane has gained significant press and accolades as a luxury boutique offering.
With two award-winning steak and seafood restaurants, valet parking, a pillow bar and ample amenities, you can sit back in superb luxury and soak up the beauty that is the location.
The funky Addington and Petrie Terrace are suburbs known for their cafes, bars and proximity to the business district, and so the Gambaro Hotel Brisbane is an ideal accommodation to blend work with a little play.
GAMBARO HOTEL BRISBANE LOCATION
Start planning your tailor-made vacation in Australia, Fiji and New Zealand by contacting our South Pacific specialists
Call 1 855 465 1030
Monday - Friday: 8am - 5pm PST Saturday: 8am - 4:30pm PST Sunday: CLOSED
Send an email sales@southpacificbydesign.com