1/6
Shangri-La Hotel The Marina Cairns
2/6
Shangri-La Hotel The Marina Cairns
3/6
Shangri-La Hotel The Marina Cairns
4/6
Shangri-La Hotel The Marina Cairns
5/6
Shangri-La Hotel The Marina Cairns
6/6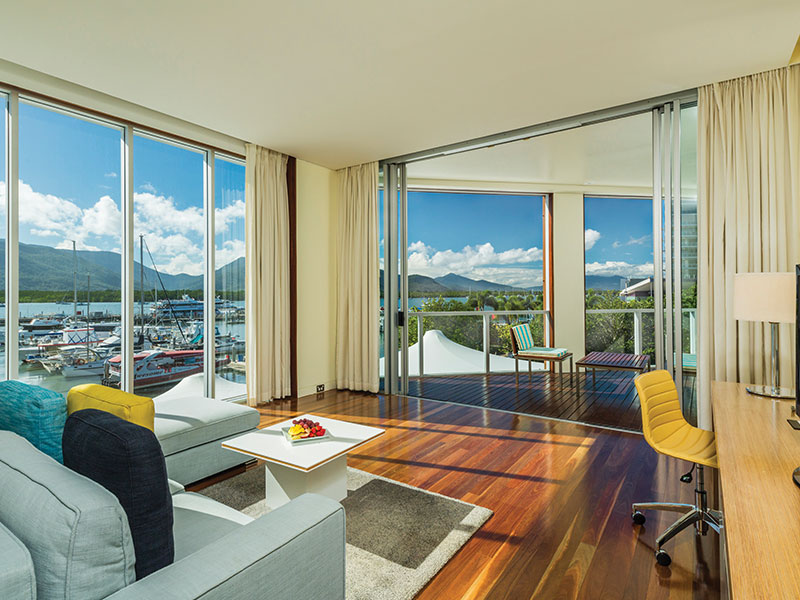 Shangri-La Hotel The Marina Cairns
Shangri-La Hotel The Marina
Priced at USD
$209
avg/ night incl all taxes
Price is an indication based on peak season rates.
Contact us for low season pricing and specials.
INTRODUCTION
As the name may suggest, Shangri-La Hotel The Marina sits on the water at the heart of Cairns.
With a total of 255 spectacular guest rooms each boasting views over Marlin Marina, Trinity Bay, Cairns Bay, rainforest gardens or the hotel's own sparkling pool, you can spend some time soaking it up from your private patio, or take to one of the restaurants to enjoy it alongside Asian and Mediterranean flavours.
Come nightfall, succumb to the luxurious linens, comfortable beds and steaming shower before falling into a serene state of sleep.
SHANGRI-LA HOTEL THE MARINA LOCATION
Shangri-La Hotel The Marina
Start planning your tailor-made vacation in Australia, Fiji and New Zealand by contacting our South Pacific specialists
Call 1 855 465 1030
Monday - Friday: 8am - 5pm PST Saturday: 8am - 4:30pm PST Sunday: CLOSED
Send an email sales@southpacificbydesign.com