1/14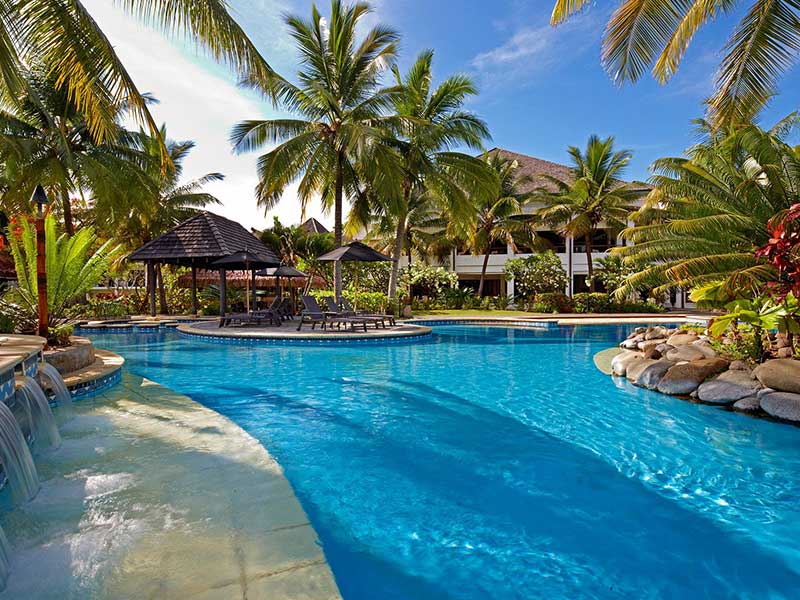 Sofitel Denerau - Exterior
2/14
Sofitel Denerau
3/14
Sofitel Denerau
4/14
Sofitel Denerau
5/14
Sofitel Denerau - Pool Lounge
6/14
Sofitel Denerau - Dining
7/14
Sofitel Denerau - Luxury Room
8/14
Sofitel Denerau - Luxury Room
9/14
Sofitel Denerau - Family Luxury Room
10/14
Sofitel Denerau - Family Luxury Room
11/14
Sofitel Denerau - Family Room
12/14
Sofitel Denerau - Superior Room
13/14
Sofitel Denerau - Spa
14/14
Sofitel Denerau
Sofitel Fiji Resort and Spa
Priced at USD
$470
avg/ night incl all taxes
Price is based on peak season rates. Contact us for low season pricing and specials.
INTRODUCTION
Sofitel Fiji Resort & Spa is a five-star accommodation on the beachfront of Denarau Island, just off the west coast of mainland Fiji.
Counting 296 rooms – each with a private balcony and most with waterfront views – the resort boasts a newly built adults-only Waitui Beach Club, three restaurants, four bars, swimming pools, a health spa and a wedding chapel.
By day, guests can lounge with personal butler service by the pool or indulge in a number of treatments, while by night you can revel in a range of creative cocktails, worldly cuisine or stay in one of nine room types or one of three suites types.
SOFITEL FIJI RESORT AND SPA LOCATION
Sofitel Fiji Resort and Spa
Start planning your tailor-made vacation in Australia, Fiji and New Zealand by contacting our South Pacific specialists
Call 1 855 465 1030
Monday - Friday: 8am - 5pm PST Saturday: 8am - 4:30pm PST Sunday: CLOSED
Send an email sales@southpacificbydesign.com