1/20
Tropica Island Resort
2/20
Tropica Island Resort
3/20
Tropica Island Resort
4/20
Tropica Island Resort
5/20
Tropica Island Resort
6/20
Tropica Island Resort
7/20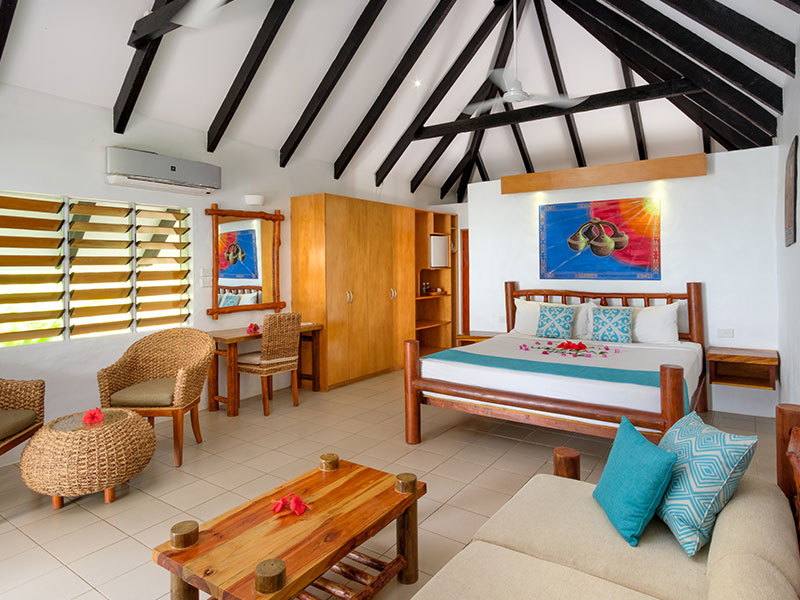 Tropica Island Resort - Beachfront Bure
8/20
Tropica Island Resort - Beachfront Bure
9/20
Tropica Island Resort - Beachfront Bure
10/20
Tropica Island Resort - Honeymoon Pool Bure
11/20
Tropica Island Resort - Honeymoon Pool Bure
12/20
Tropica Island Resort - Sanctuary Pool Suite
13/20
Tropica Island Resort - Sanctuary Pool Suite
14/20
Tropica Island Resort - Beachfront Pool Bure
15/20
Tropica Island Resort - Beachfront Pool Bure
16/20
Tropica Island Resort - Beachfront Pool Bure
17/20
Tropica Island Resort - Dolphins
18/20
Tropica Island Resort
19/20
Tropica Island Resort - Snorkeling
20/20
Tropica Island Resort
Priced at USD
$470
avg/ night incl all taxes
Price is based on peak season rates. Contact us for low season pricing and specials.
INTRODUCTION
The award-winning Tropica Island Resort is an adults-only boutique resort with 18 private plunge pools and stylish design.
Nestled in a private sheltered bay on the beautiful island of Malolo, it's here that you can reconnect with the one you love while lounging on the beachfront, walking among lush tropical gardens or dining on delicious cuisine while the soulful staff cater to your every want and need.
Strictly adults-only, accommodation ranges from the Sanctuary Pool Suite to the Honeymoon Pool Bure, and all rooms include an American breakfast daily, nightly turndown service and once daily replenished bottled water.
TROPICA ISLAND RESORT LOCATION
Start planning your tailor-made vacation in Australia, Fiji and New Zealand by contacting our South Pacific specialists
Call 1 855 465 1030
Monday - Friday: 8am - 5pm PST Saturday: 8am - 4:30pm PST Sunday: CLOSED
Send an email sales@southpacificbydesign.com