1/10
Radisson Blu Hotel Sydney - Exterior
2/10
Radisson Blu Hotel Sydney - Lobby
3/10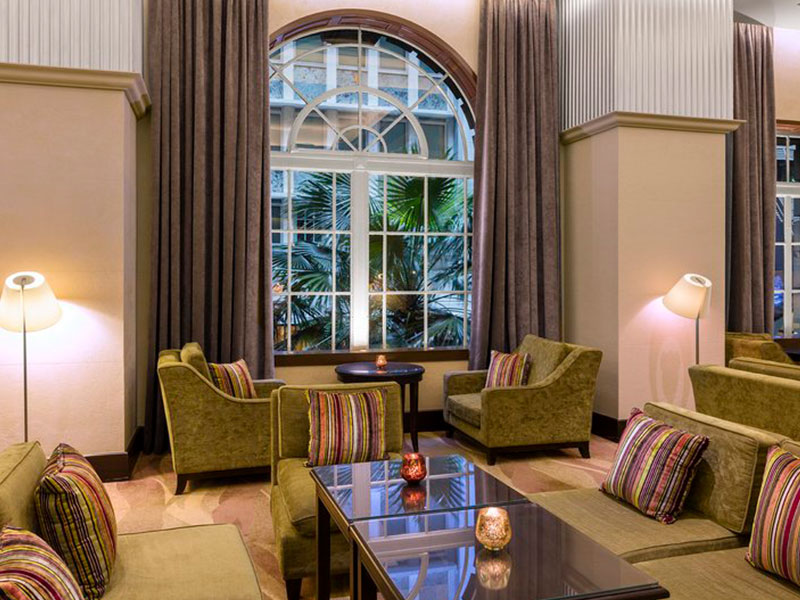 Radisson Blu Hotel Sydney - Lounge
4/10
Radisson Blu Hotel Sydney - Pool
5/10
Radisson Blu Hotel Sydney - Bar
6/10
Radisson Blu Hotel Sydney - Spa
7/10
Radisson Blu Hotel Sydney - Standard Atrium Room
8/10
Radisson Blu Hotel Sydney - Superior Room
9/10
Radisson Blu Hotel Sydney - Superior Twin Room
10/10
Radisson Blu Hotel Sydney - Studio Spa Suite
Radisson Blu Hotel Sydney
Priced at USD
$349
avg/ night incl all taxes
Price is an indication based on peak season rates.
Contact us for low season pricing and specials.
INTRODUCTION
In the civic heart of Sydney's central business district you'll find a beautiful historical building that houses the Radisson Blu Hotel Sydney.
A hidden gem that once held the Fairfax newspaper and the prestigious Bank of New South Whales, its vintage sandstone façade offers just a glimpse into the glorious comforts that lie within.
Eight different room types tout amenities like pillow menus, free wifi, bathrobes, a minibar and tea and coffee making facilities.
Whether you select the Standard Room with an atrium view or one of the more spacious one-bedroom spa suites, you'll always be just a short stroll from restaurants and bars, luxury shopping, the Sydney Opera House and more.
RADISSON BLU HOTEL SYDNEY LOCATION
Radisson Blu Hotel Sydney
Start planning your tailor-made vacation in Australia, Fiji and New Zealand by contacting our South Pacific specialists
Call 1 855 465 1030
Monday - Friday: 8am - 5pm PST Saturday: 8am - 4:30pm PST Sunday: CLOSED
Send an email sales@southpacificbydesign.com