1/10
Hulbert House
2/10
Hulbert House
3/10
Hulbert House
4/10
Hulbert House - Lounge
5/10
Hulbert House - Archerfield Suite
6/10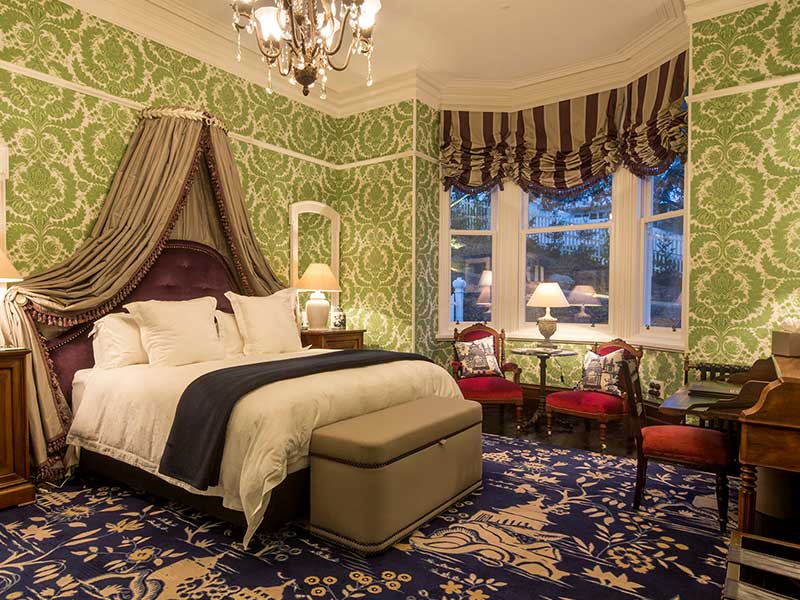 Hulbert House - Boult Suite
7/10
Hulbert House - Firth Suite
8/10
Hulbert House - Firth Suite
9/10
Hulbert House - Malaghan Suite
10/10
Hulbert House - Mason and Wales Suites
Priced at USD
$683
avg/ night incl all taxes
Price is based on peak season rates. Contact us for low season pricing and specials.
INTRODUCTION
Be utterly enchanted by a historic 1888 Victorian villa at Hulbert House, a luxury boutique accommodation in Queenstown.
Just one block away from the lively pulse of the city center, you can enjoy whichever activities get your heart pumping and retreat to a serene suite overlooking Lake Wakatipu, the Remarkables or Skyline Hill.
Enjoy an interesting mix of interior design from English wallpapers to French antiques, patterned textiles and fine materials.
Put together, it's a one-of-a-kind stay that truly delights, and you won't find anything quite like it elsewhere.
HULBERT HOUSE LOCATION
Start planning your tailor-made vacation in Australia, Fiji and New Zealand by contacting our South Pacific specialists
Call 1 855 465 1030
Monday - Friday: 8am - 5pm PST Saturday: 8am - 4:30pm PST Sunday: CLOSED
Send an email sales@southpacificbydesign.com