1/5
2/5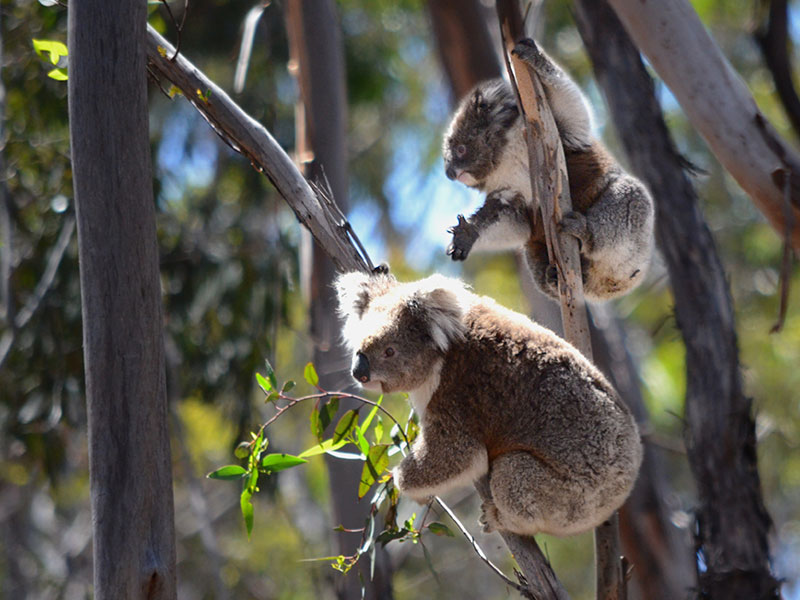 3/5
4/5
5/5
Private Sunset Koalas & Kangaroos in the Wild
Priced at USD
$685
per person
Price is per person based on 2 people travelling and subject to seasonality and specials. Please contact us for current pricing.
INTRODUCTION
Today's tour takes you to You Yangs Regional Park, home to a healthy population of wild koalas! Your wildlife guide has gotten to know each koala as a unique individual, and will share with you its history, social life and family while you capture some adorable pictures.
As well, the area you walk through today has great significance to the local Aboriginal people of the Wathaurong Tribe, and while your guide may not be an Aboriginal themselves, they will be able to share their stories with you.
As you leave the park, travel on to Serendip Wetlands National Park to meet an array of Cockatoos and Honeyeaters.
Walking amongst the gum trees and across grasslands in search of wild Eastern Grey Kangaroos, keep an eye out for curious emus and large populations of waterbirds.

Includes: Hotel pick-up and drop-off from your Melbourne city accommodation and a picnic dinner. Duration: 7 hours, 15 minutes Departures: Daily @ 2:15pm.
Private Sunset Koalas & Kangaroos in the Wild
Start planning your tailor-made vacation in Australia, Fiji and New Zealand by contacting our South Pacific specialists
Call 1 855 465 1030
Monday - Friday: 8am - 5pm PST Saturday: 8am - 4:30pm PST Sunday: CLOSED
Send an email sales@southpacificbydesign.com