Booking Steps
Discover an adventure of a lifetime, personalized just for you.
1
Browse our suggested Whitsunday Islands tours below.
2
Submit a free quote request or call our Travel Designers now.
3
Let our experts customize your dream vacation.
Whitsunday Islands
Whitsunday Islands luxury vacations hand-crafted by our Australia specialists.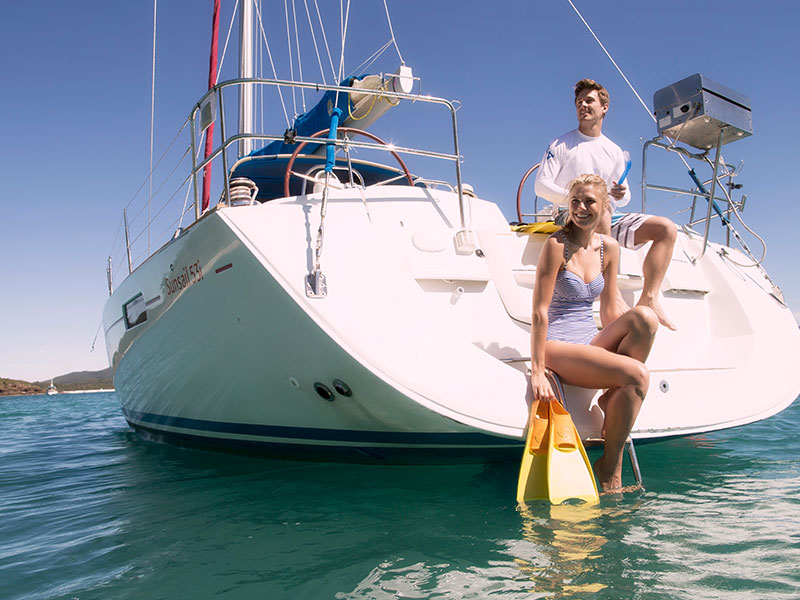 Whitsunday Islands INTRODUCTION
As if a handful of emerald-coloured jewels had been strategically dropped from the heavens themselves, the Whitsunday Islands are paradise perfected.
A glittering archipelago of 74 islands nestled within the very heart of the Great Barrier Reef, most are uninhabited national parks, leaving them virtually untouched save for a warm breeze sweeping the sand. While relaxation and rejuvenation will likely set in as second nature, there's plenty of other ways to spend your time on these heavenly cays.
Snorkel the reef for a glimpse at its colourful inhabitants, or kayak up to a private beach and search for shells along the shore.
Experience the best sailing in the entire Southern Hemisphere, or take a flight over Heart Reef for a romantic (and aptly-named) surprise.
At the end of the day, stay on one of four islands offering accommodation, then rise to the sun and adventure all over again.
Showing results for Whitsunday Islands