Booking Steps
Discover an adventure of a lifetime, personalized just for you.
1
Browse our suggested Strahan tours below.
2
Submit a free quote request or call our Travel Designers now.
3
Let our experts customize your dream vacation.
Strahan
Strahan luxury vacations hand-crafted by our Australia specialists.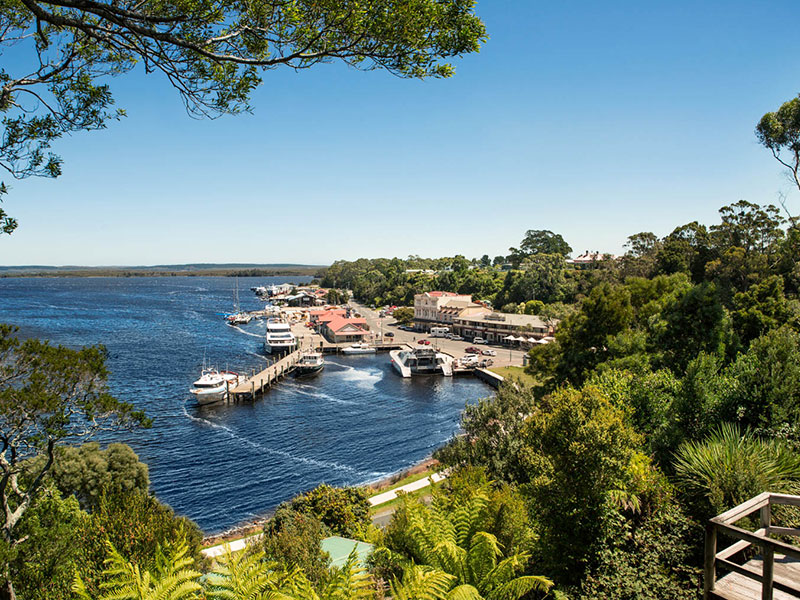 Strahan INTRODUCTION
A small seaside hamlet on Tasmania's west coast, Strahan is a popular destination for exploring the Tasmanian Wilderness World Heritage Area.
Boat cruises take travelers from Macquarie Harbour to the temperate rainforests of the Gordon River, or you can rent a bike and ride along endless stretches of sandy beach.
Everywhere you go dark and fascinating stories will follow, as nearby Sarah Island was once a notorious convict prison and a constant reminder of its past. In town, small village charm comes out in artisan wares and little eateries, each serving fresh and delicious produce to locals and tourists alike.
If you want a little more adventure, take a 30-minute walk to Hogarth Falls to spot platypus or ride the West Coast Wilderness Railway to Queenstown and back.
If you choose to self-drive, Strahan is a 4.5-hour drive from Hobart or a 3-hour drive from Devonport.
Showing results for Strahan