Booking Steps
Discover an adventure of a lifetime, personalized just for you.
1
Browse our suggested Flinders Ranges Region tours below.
2
Submit a free quote request or call our Travel Designers now.
3
Let our experts customize your dream vacation.
Flinders Ranges Region
Flinders Ranges luxury vacations hand-crafted by our Australia specialists.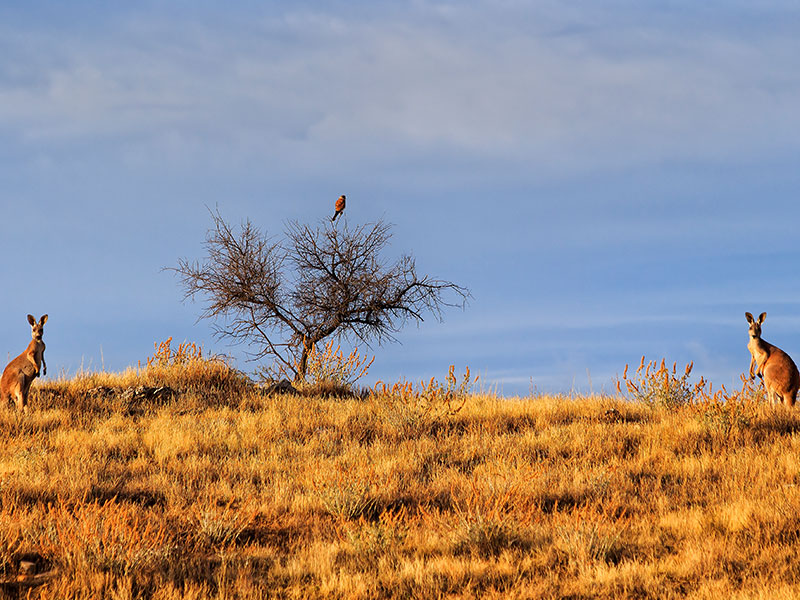 Flinders Ranges Region INTRODUCTION
Deep in the heart of outback Australia, the Flinders Ranges could easily be mistaken for the planet Mars.
A rugged and dramatic landscape is camouflaged completely in red, masking ancient cliffs and deep craters that hold plenty of opportunity to get out and explore.
Adventure by foot or take a 4WD tour – what lies around each corner will be more captivating than the last. The Flinders Ranges region is approximately 500km north of Adelaide, so it takes about 5 hours to drive here by car.
Once you arrive, a whole world of activities awaits, be it sleeping in a luxury swag at Arkaba Station or dining on delicious (and adventurous!) outback foods like Kangaroo and Emu.
When you think of the Australian outback, the Flinders Ranges are it, and you'll truly enjoy your time exploring the open heart of the Red Center.
Showing results for Flinders Ranges Region